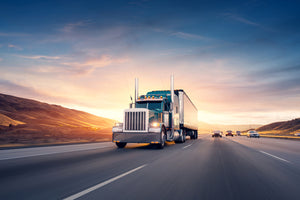 Our team will help to correct/update USDOT numbers (MCSA-1 or MCS-150 form).  We work with motor carriers (private or for-hire), brokers, intermodal that are interstate or intrastate operations.
The form filed to update/remove existing company records or reapply for a USDOT number after revocation is the MCS-150, Motor Carrier Identification Report. This form provides the Federal Motor Carrier Safety Administration (FMCSA) with the details of your carrier operation. Failing to update or incorrect MCS-150 information can have serious consequences on the business, including deactivation of your USDOT number and impacts to your safety performance scores.
To remain an active carrier, the MCS-150 update form must be resubmitted every other year, even if there are no changes to your information.
The filing schedule is:
| If the USDOT # ends in: | Must file by the last day of: |
| --- | --- |
| 1 | January |
| 2 | February |
| 3 | March |
| 4 | April |
| 5 | May |
| 6 | June |
| 7 | July |
| 8 | August |
| 9 | September |
| 0 | October |
If the next-to-last digit of the USDOT number is odd, the entity needs to file its update in every odd-numbered calendar year. If the next-to-last digit is even, the entity shall file its update in every even-numbered calendar year (49CFR 390.19).

The definition in 390.5 refers to a vehicle used on a highway, in interstate commerce, that meets any one of the following criteria:
has a gross vehicle weight rating (GVWR) or gross combination weight rating (GCWR), or gross vehicle weight (GVW) or gross combination weight (GCW) of 10,001 pounds or more, whichever is greater;
is designed to transport more than 8 passengers (including the driver) for compensation;
is designed to transport 16 or more people including the driver, and is not used to transport passengers for compensation; or
is transporting hazardous materials in quantities requiring the vehicle to be placarded.
One of our agents will contact you to obtain your USDOT number, PIN, Federal ID (SSN), miles traveled number of drivers and motor vehicles/trailers or you can email the information to us at Authority@nfsllc.us or send a text (770) 205-0218.